About Jay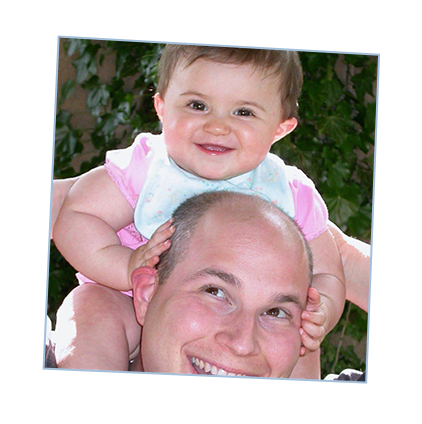 I'm a senior-level designer who moves fluidly between UX, UI and Visual disciplines, creating work that educates, persuades and entertains.
My career spans a wide range of industries for both B2B and B2C clients, building websites, native mobile apps, web-based applications and interactive education. Additionally, I'm an accomplished illustrator and motion designer.
Working at creative agencies, corporations and as a consultant, I've served as Creative Director, Art Director and Senior Visual Designer. Regardless of my title, my goal is always to be of the most possible value to the project. I'm comfortable in many business environments and have worked directly with clients to brainstorm and solve design challenges.
Client work includes

Recommendations
"Jay's work has intelligence and impact, and he's got the technical chops to assure everything will work. As a bonus, he's a fine human being, with a great sense of fun. He always comes through."
– Michael Solow, Creative Director, Braun Consulting
"Jay's a smart and capable designer with a strong artistic background. He's great at identifying and then solving customer problems. He's also really easy to work with due to his friendly and cooperative nature. Jay would make a smashing addition to any technology team looking for great UX/UI design."
– James Brooks, UX/UI Architect and Designer
"Jay's a rare jack of all trades, in an industry that has become very specialized. He understands the nuances of user needs, creates compelling designs, and turns those designs into functional and easy to maintain websites. I've found Jay's SEO and digital marketing skillset to be essential to the success of multiple projects."
– Tim Dailey, Senior Manager, Digital Experience, Enterprise DB
"Set aside the astounding breadth of Jay's knowledge of the tools of his craft, and set aside the depth of his experience at building extraordinary digital interfaces, the thing to know about Jay is that he has the rare ability to blend creativity and curiosity to create cutting-edge results."
"Speaking as someone who has actually deployed his UX designs, I can attest to the fact that his designs deploy well, translating from design to deployed code with ease."
– Michael Grover, Oracle
"I've worked with Jay for fifteen years. He's my favorite designer because he understands messaging, usability and how to write clean code."
– Jonathan Hochman, Hochman Consultants
"Jay is fantastic. He did amazing, beautiful work on eight interactives for people with Alzheimers, the PBS therapeutic game site."
– Ted Selker, Associate Professor, MIT Media Lab
"Jay is an excellent team player and contributed to the organization's overall performance and morale. He is able to rapidly grasp the commercial, content and technical implications of a project, and can be relied on to deliver on time. "
– Richard Wynne, Aries Systems
"The best thing about working with Jay is his ability to take your idea, no matter how vague, and turn it into an amazing design. I'm not saying he's a mind reader, but he can talk your through the process in a way even the most un-Web-savvy of us can understand. He also throws in funny jokes, free of charge"
– Gina Cary, womenworking.com
"Jay is a Swiss army knife of design skills, with keen instincts for creating clean user experiences that go to the heart of what the client needs. He's also a team player and easy to work with."
– Phil Tavares Director, Global eCommerce Hasbro, Inc.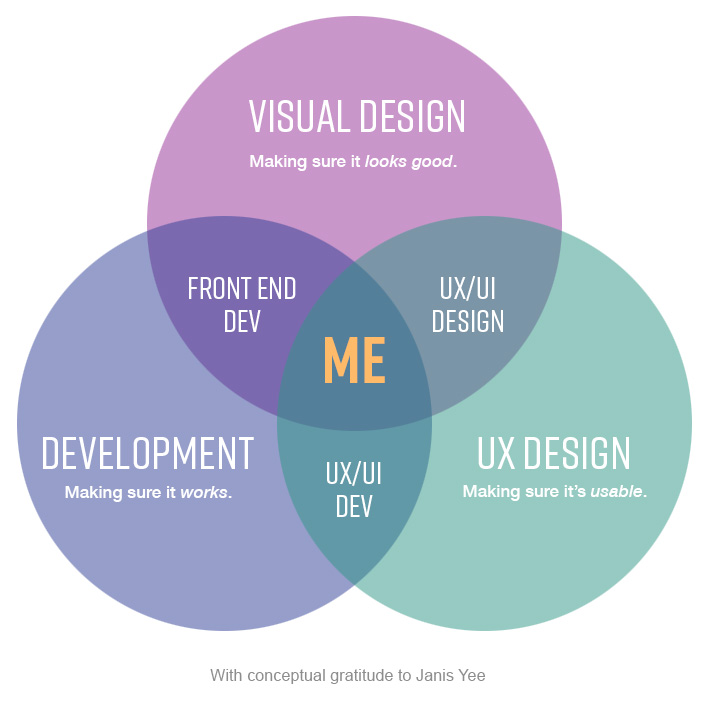 Design disciplines
Design process experience
Conduct research and interviews
Study audiences/personas and map experiences/journeys
Gather user and business requirements
Build information architecture (IA)
Develop content
Create storyboards, process flows, sitemaps and prototypes
Design and refine visuals and interfaces from drafts to finished work
Test usability: Formal trials, A/B and "guerrilla" methods
Development experience
HTML, CSS, Javascript, PHP
WCAG, Section 508 compliance
Responsive design styling
Wordpress and Drupal customization
eCommerce development
Comfortable with Agile or Waterfall methodologies
Creative Leadership
Direction
Mentoring
Team building, collaboration and consensus building
Diplomacy
Process streamlining
Soft-skills
Effective in a team or solo
Problem-solving and troubleshooting
Advocate for balancing form and function
Strong advocate for project goals comes first, ego last
Supporting skills
Motion graphics/Animation
Illustration and Cartooning
Audio/video production
Print design
Branding and identity
Copywriting
Presentation design and template creation
Product photography and retouching
Search engine optimization (SEO) and analysis
Social Media marketing
Google Analytics
Primary tools
Adobe CC (Photoshop, Illustrator, InDesign, Premiere, After Effects, Acrobat)
Various UX design tools (Sketch, Invision, Adobe Xd, Axure)
Project management and collaboration tools (Trello, Asana, Slack, etc.)
Microsoft Office
Mac preferred, but work cross-platform
Education
Bachelor of Fine Arts, Design Focus (Cum Laude), University of Massachusetts
Career Highlights
Owner, UX
/

UI

/

Motion

/

Graphic Designer, Developer, Marketing Consultant

Pixel & Light Design

1999-2019

Role: Created UX, UI, motion, graphic designs and illustration to organizations ranging from international corporations to non-profits. Specializing in customized, content-driven design that showcases the client's identity and value.
Accomplishments
Designed UX/UI/Visuals and developed over 100 websites
Designed UX/UI/Visuals for 13 native mobile apps
Developed and maintained eCommerce sites
Created hundreds of technical/editorial illustrations and cartoons
Animated motion design educational products
Built interactive presentations
Created company brands and identity
Designed print collateral from packaging to billboards
Streamlined production process to improve efficiency
Built and maintained dozens of client relationships
Consistently complete projects on-time and on-budget
Client work produced for:
Google, Fidelity Investments, NBC, Pixar, PBS, Smithsonian Institution, National Air & Space Museum, Nokia, Unilever, Warner Brothers, Turner Broadcasting, Viacom, Volkswagen, Boston University, Harvard University, Massachusetts Institute of Technology, University of Massachusetts Medical School, University of Connecticut, and many volunteer projects for non-profits
Awards
Received many accolades, including the MUSE award from The American Association of Media & Technology Committee
"Jay was a big part of the success of the Google Search Stories campaign – the most successful UGC campaign in YouTube history."
– Phil Tavares Director, Global eCommerce Hasbro, Inc.
Senior Visual Designer
Event Zero
1999
Role: Created UI/Visual designs for clients ranging from large companies to start-ups.
Accomplishments
Lead UX/UI/Visual projects
Participated in information architecture (IA)
Creative directed photoshoots for clients
Lead Visual Design group conferences
Client work produced for:
Barnes & Noble, Shawmut Capital and many, many start-ups
Creative Director
Silverplatter Education
1993-1998
Role: Created UX/UI/Visual designs, motion graphics, medical illustration and graphic design for medical education products focused on primary care physicians and specialists
Accomplishments
Promoted from Design Lead to Creative Director in 1995
Lead UX/UI/Visual/Montion design for over 40 educational, interactive multimedia products
Designed, illustrated and developed 30 issues of bi-weekly web journal
Mentored creative team and junior staff
Worked directly with content authors and specialists
Awards
Received many accolades, including the Macromedia (now Adobe) Instructional Design Award for Educational Media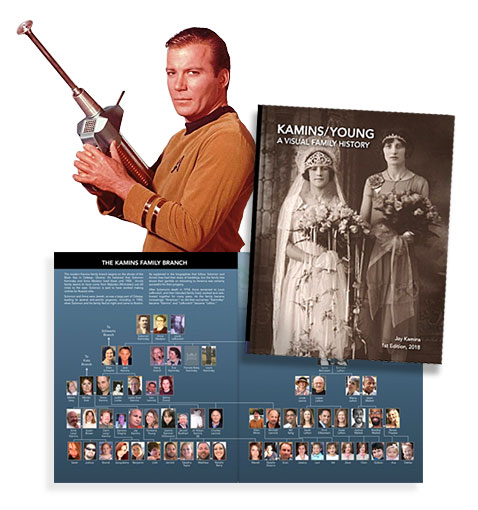 When I'm not pushing pixels around
In my spare time I continue finishing work on the craftsman-style bungalow my wife Kim and I designed and built in a small central Connecticut town. Interests include woodworking, painting, sculpture and watching our daughter grow into a talented young person with excellent taste in musicals. I've recently completed and published a 250-page history on our families combined genealogy.
Want to talk about sci-fi? Let's go!