Client work includes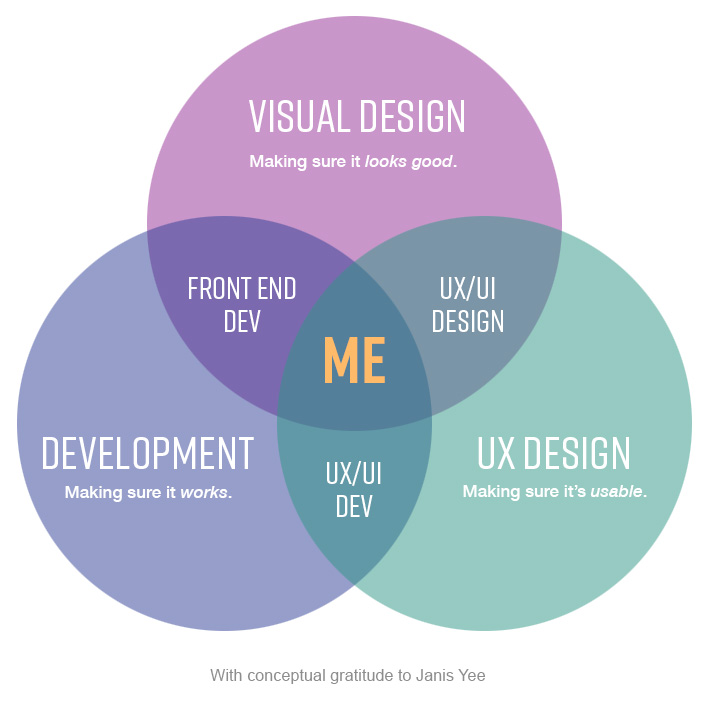 Overview
Design & Research
User research, interviews, heuristics and analysis
Human-centered design & design thinking
Personas, journey maps & business blueprints
Storyboards, wireframes & flow boards
Design systems & brand identities
Pixel-perfect, responsive layouts
Prototyping with HTML5, CSS & javascript
Leadership
Team building & mentoring
Big-picture thinking
Planning & goal setting (QBRs, OKRs)
Diplomacy, collaboration, deescalation & consensus building
Soft-skills
Strategy
Communication
Storytelling
Facilitation
Empathy
Improvisation
No big ego, no drama, just teamwork.
Primary tools
Design: Figma, Sketch, Invision, Adobe XD, Photoshop, Illustrator
Research: User Zoom, Qualtrics, Hotjar, Heap, Google Analytics
Collaboration: Figjam, Mural, Teams
Project management: Azure DevOps, Trello, Asana, Slack
Development: VS Code, GitHub, Fork, BB Edit
Education
Bachelor's of Fine Art, Design focus, Cum Laude, University of Massachusetts.
Certifications
Career Highlights
Principal Experience/Product Designer
Enterprise DB, 2021-present
Leading member of experience design and research team building next-generation enterprise software (SaaS).
Accomplishments
Contributed to building and maturing new UX capabilities in a fast-paced company.
Created wireframes, prototypes and high-fidelity designs for desktop and mobile.
Leveraged analytics and research to assess user behavior and validate solutions.
Developed with HTML, CSS, React and Tailwind-CSS pages for prototypes and corporate website.
Contributed to in-house design system.
Advocated for greater accessibility practices across products, including WCAG/ADA standards.
Prioritized features to produce MVPs (minimally viable products) while building feature roadmaps.
Balanced designs and technical considerations with front-end developers.
Practiced servant leadership through uplifting team members and mentoring.
"Jay's not only a collaborator, a communicator, and a practitioner, but also he goes after the truth and when he finds it, he attacks it with positive energy."
– Brad Noble, CXO, Enterprise DB
Principal Experience/Product Designer
FM Global, 2019-2021
Lead experience designer and researcher for the Fortune 500 company's flagship enterprise software.
Accomplishments
Led and mentored multiple teams of designers.
Designed complex, high-traffic enterprise software products.
Developed HTML & CSS prototypes for user testing and hand-off to devs for integration.
Partnered with leadership, analysts and architects to balance business, technical and user needs.
Executed user research initiatives including surveys, workshops, and interviews.
Created journey maps, business blueprints, wireframes, prototypes and high-fidelity designs.
Prioritized features to produce MVPs (minimally viable products) while building feature roadmaps.
Contributed to in-house design system.
Thrived in Agile, including writing acceptance criteria, creating user stories and refining backlogs.
Built relationships across the organization to break down silos and encourage collaboration.
"Jay solidly covers the entire breadth of customer-centric design. He's a tremendous active listener and he makes his clients and teammates feel embraced and valued."
– Doug Roerden, Experience Design Leader, FM Global
Lead Experience Design / Owner
Pixel & Light, 1999-2019
Designed user experiences, animations, illustrations and print for organizations ranging from international corporations to non-profits
Clients included:
Google, Fidelity, NBC, Pixar, PBS, The Smithsonian, National Air & Space Museum, Nokia, Unilever, Warner Brothers, Viacom, Volkswagen, Boston University, Harvard, MIT, UMass Medical School, University of Connecticut, U.S. Navy
Accomplishments
Built, led and mentored multiple teams of designers and developers
Designed user experiences for 120+ web sites, eCommerce sites, and native mobile apps.
Created 200+ technical/editorial illustrations and animations.
Developed corporate brands and identity across all media.
Consistently completed projects on-time and on-budget.
"Jay was a big part of the success of the Google Search Stories campaign – the most successful user-generated content campaign in YouTube history."
– Phil Tavares, Producer, Google
Senior Visual Designer
Event Zero, 1999
Created UI/Visual designs for clients ranging from large companies to start-ups.
Accomplishments
Led UX/UI/Visual projects for a range of companies.
Built information architecture (IA) documents.
Worked directly with clients to develop their digital presence.
"Jay's great at identifying and solving customer problems."
– James Brooks, Principal UX, Charles River Development
Creative Director
Silverplatter Education, 1993-1998
Created UX/UI/Visual designs, motion graphics, medical illustration and interfaces for medical education products.
Accomplishments
Led UX/UI/Visual/Motion design team for over 40 educational, interactive educational products.
Blended video, audio, illustration an animation content into educational experiences.
Partnered directly with authors and specialists to develop content.
"Jay has the perfect combination of creativity, eye for design and deep understanding of human nature."
– Tony Alves, SVP, HighWire Press
Recommendations
"Jay has deep and broad set of UX/UI skills and able to tackle all aspects of end-to-end design. He's tirelessly energetic, passionate, and smart about user-centered design."
– Maria E Ruiz, AVP, Product Owner, FM Global
"Jay shared with me his knowledge and his experience, which helped me develop skills to become a better professional."
– Maria Rangel Leon, Senior Associate, Dentsu
"Jay has gained the utmost respect of his peers, management and executives and is a valued reliable resource. He works thoroughly to research an issue and provides valuable insight into resolutions and options."
– Robin Parillo, Principal Analyst, FM Global
"Jay's incredibly talented in front-end design, research and design thinking; a real powerhouse for value delivery. He also demonstrates a natural ability in servant leadership."
– Dave Stewart, Transformation Leader
"Not only was he able to provide critically needed focus to our new and rapidly growing agile development team, but his designs always improved the product being developed."
– Eric Maloney, Axis Group
"Jay is one of the most creative, intelligent and passionate designer I have ever met in the field. I have learned a great deal working with him."
– Colette 't Hart, Lead Designer, MyWorkbook
"Jay's work has intelligence and impact, and he's got the technical chops to assure everything will work. He always comes through."
– Michael Solow, Creative Director, Braun
"Jay brings a calm to the storm, keeping with requirements and expert design."
– Tom DiConstanzo, Principal Developer, FM Global
Jay understands the nuances of user needs, and creates compelling designs. I've found Jay's SEO and marketing skillset to be essential to multiple projects."
– Tim Dailey, UX Manager, Enterprise DB
"I can attest to the fact that his designs deploy well, translating from design to deployed code with ease."
– Michael Grover, Oracle
"Jay is my favorite designer because he understands messaging, usability and how to write clean code."
– Jonathan Hochman, Hochman Consultants
"Jay did beautiful work on eight interactives for people with Alzheimers, the PBS therapeutic game site."
– Ted Selker, Associate Professor, MIT Media Lab
"Jay is able to rapidly grasp the commercial, content and technical implications of a project, and can be relied on to deliver on time."
– Richard Wynne, Aries Systems
"The best thing about working with Jay is his ability to take your idea, no matter how vague, and turn it into an amazing design. "
– Gina Cary, womenworking.com
"Jay has keen instincts for creating clean user experiences that go to the heart of what the client needs."
– Phil Tavares, Producer, Facebook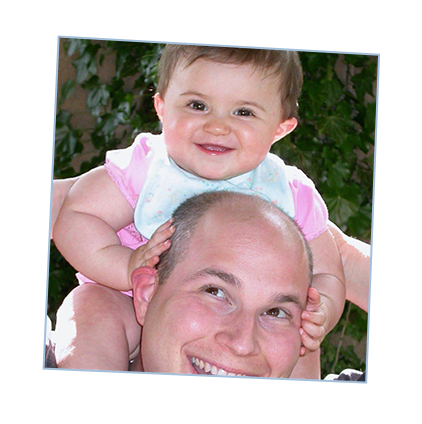 Beyond Work...
I'm a avid reader and lifelong learner with a particular focus on sociology, psychology and deep history.
In my spare time, I continue finishing work on the craftsman-style bungalow my wife Kim and I designed and built in a small central Connecticut town.
Other interests include painting, sculpture and watching our daughter grow into a talented young adult with excellent taste in musicals. I've recently written and published a 250-page history on our family's genealogy.
Want to talk sci-fi or Mad Men? Let's go!